BOOST YOUR PERSONAL POWER AND BECOME WORLD CHAMPION OF YOUR OWN HEALTH AND WELL-BEING
---
NEXT BOOTCHAMP STARTS ON MARCH 1st, 2022
If you want information about the next coming BOOTCHAMP, sign up on the list and you will get a notification when we open for new registrations.
---
GIVE YOURSELF A BOOST OF ENERGY – AND BECOME A WORLD CHAMPION ON YOUR OWN HEALTH AND WELL-BEING
NOTE! THIS IS NOT AN ORDINARY BOOTCAMP!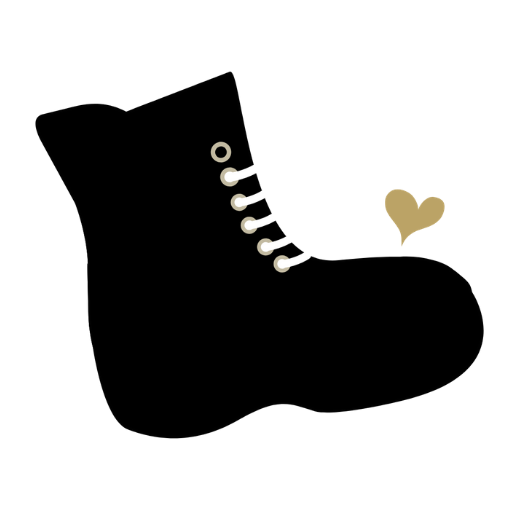 This is BOOTCHAMP! – A loving but honest kick in the butt for you to become world champion of your own health and wellbeing
This is BOOTCHAMP! – A loving but honest kick in the butt for you to become world champion of your own health and wellbeing
The program lasts over a year – yes, you read that right – ALL 365 DAYS from start to finish.
To succeed with all lifestyle changes, it is important to have a long-term plan where you gain insights and understanding of your motivation and habits, and where it all becomes firmly rooted in your everyday life.
No matter what challenges you face, you will not face them alone. Our community supports you on the journey over the next year.
You will have access to tools and are guided to take daily action on your goals and dreams, and you will move from where you are today to where you want to be.
You will be in charge of your body, your habits and not least with your mind and the way you act in your everyday life. Together we explore the possibilities and define your very own strategy to get balance in your body and in your life. You are introduced to small daily actions, that will lead you to a new level of health and wellbeing.
It is all within your reach. Take advantage of this unique opportunity to participate from the beginning.
---
WHAT IS BOOTCHAMP?
BOOTCHAMP is a 12-month interactive online-based health program, where you learn and implement small effective lifestyle changes that combined will bring you more results, health, and energy. The program is for you, who want to make big changes in your life both with your health and on a personal level.
BOOTCHAMP will challenge you to develop to a higher sense of you. The program is designed to strengthen you on a personal level, so that you can achieve the life you dream of.
---
HOW BOOTCHAMP WORKS
Bootchamp is a personal program that helps individuals make healthy and lasting lifestyle changes.
The first 4 months of the course – from March until the summer holidays are intense. During these months, you will examine and reverse yourself, your health and your habits – and not least all the expectations you have for yourself and your surroundings
Every week you receive a challenge by email and link to small steps you need to work on.
Throughout the year, bonus modules with more knowledge will be released. These modules will enable you to understand and dig deeper with your health transformation.
All materials are online in a private closed membership platform with short easy-to-understand videos, concrete action plans, resource lists and workbook materials. Bootchampers can watch videos, download audio files, network with others BOOTCHAMPERS, compare notes and challenges.
12 times a year we meet for network and accountability. In 2021, all network meetings will take place online. At these network meetings, we rehearse the content of the modules, share personal success stories, challenges and set new individual goals. At the meetings, it is possible to ask questions.
Between network meetings, questions and answers can be posted online. The questions and answers useful for all Bootchampers are shared in the FAQ on the member platform, so that everyone will have the opportunity to experience the value of repetition.
Your access is valid for 3 years from the launch date, so you will have the opportunity to rediscover elements of your choice over the next 3 years. You also have the option of repeating the entire program 2 times more over the total 3 years you have access, thus getting even deeper with your transformation.
---
IS BOOTCHAMP RIGHT FOR ME?
If you want to learn how you can change your health, your mental wellbeing and not least live a balanced life accordance with your dreams, then BOOTCHAMP is for you.
Our ideal BOOTCHAMPERS usually find themselves in these situations:
YOU NEED CHANGE, BUT DON'T KNOW WHERE TO START
Is it your dream to become healthier, happier or have more energy? Perhaps you have only little experience with health or are perhaps a little confused about all the trends and opportunities. BOOTCHAMP will help you understand the basic principles of health and wellbeing and provide you with good sensible principles to build on.
YOU KNOW WHAT TO DO… BUUUUT YOU DON'T GET STARTED
You are already curious about health. Buy health magazines and experiment with small initiatives. But you're not really moving forward. You want to, but feel you are mixing a bit in the various trends, diets and myths about health.
BOOTCHAMP will give you a simple and easy-to-understand framework for the various elements that you can adapt – dispel some of the many myths and break it down into simple steps that you can follow.
YOU MIGHT ALREADY BE SUCCESSFUL WITH HEALTH, BUT PERHAPS FEEL THAT THERE ARE ELEMENTS MISSING FROM YOUR DAILY ROUTINES
You are in control of the majority of your daily actions but need to adjust some elements to get to the next level. Maybe you have to navigate through daily demands and expectations from your loved ones or a job that conflicts with where you want to go. You may have difficulty prioritizing and making the necessary choices.
BOOTCHAMP will close the gap and build a bridge between expectations and needs from both yourself and your surroundings and balance all the elements of your life and your wellbeing.
YOU ARE A MAN AND MAY FEEL THAT HEALTH HAS BECOME JUST A LITTLE TO PINK FOR YOU
Although most of the participants in this year's course are women, I guarantee that this program is for you and other men too. The program helps you to understand the various elements involved in health and how to use them – you decide for yourself which parts you want to implement. Even small changes can make a big difference. My advice is therefore – just get started! Find what works for YOU!
---
WHEN DOES BOOTCHAMP START?
The BOOTCHAMP program only open for registration once a year – in February and we launch the program in March.
After registration, the course is open for you for 3 years. You can choose whether you want to follow the course chronologically together with the other BOOTCHAMPERS, or whether you want to work with the course material at your own pace. Once you have bought admission, you actually have the opportunity to participate in the course itself 3 times and you have access to the material for the 3 years.
The purpose of the 3-year duration is to give Bootchampers the opportunity to repeat the program, and repeat elements that are forgotten and make even deeper progress on their dreams and wellbeing.
Did you miss the sign up this year? Would you like to know when registration reopens?
By signing up, you accept receipt of marketing e-mails for BOOTCHAMP. You can always unsubscribe with one click. Read more about our privacy policy here
---
WHAT IS THE PRICE FOR BOOTCHAMP?
The introductory price for BOOTCHAMP is DKK 4,998, – incl. VAT. You will have access for 3 years
The introductory price for BOOTCHAMP is DKK 4,998, – incl. VAT and 3 year access
The total value for the entire course is DKK 10,040, –
We offer the option to divide the payment in 2 installments.
READY TO LIVE YOUR DREAMS?
If you want to know more or receive a notification when we are open for enrollment to our next BOOTCHAMP program, please sign up to get further notice